This is a time when we are supposed to be 'socially distancing' - and church, as we usually do it, is about as far from social distancing as it's possible to get - lots of people, crowded together in a confined space; handshakes, hugs, shared bread and wine - it's an epidemiologist's nightmare, and like having died and gone to heaven if you're a virus.
The church is, I'm glad to say 'stepping up' and finding ways to help out the vulnerable and needy in our society. But it strikes me that, as well as reaching out to others, we need to be kind to ourselves too, and to find ways (perhaps new ways - or through the revival of ancient ways) to maintain our own spiritual lives, and to continue to grow in our knowledge and live of God.
The circumstances are difficult, but Christianity is the faith for difficult times - so often, down the centuries, it has been when times were tough that the church has stepped up and been there - both for its members and for those 'outside'. And we have such a wonderful literature of wisdom for tough times - forged during the hard times its authors went through - and we can draw on that for comfort. At this time of 'pestilence', I find myself drawn to Psalm 91...
Whoever dwells in the shelter of the Most High
will rest in the shadow of the Almighty.
I will say of the Lord, "He is my refuge and my fortress,
my God, in whom I trust."
Surely he will save you
from the fowler's snare
and from the deadly pestilence.
He will cover you with his feathers,
and under his wings you will find refuge;
his faithfulness will be your shield and rampart.
And so on. 
In recent years one or two young people have been heard to declaim loudly that the only way to encounter God is during loud, 'rocky' worship. I am happy to report that this is not, in my experience, true - heck if it was, man would not have begun to meet God until Mr Marshall started building amplifiers, and Mr Fender began to construct Stratocasters... And Christianity is much, much, older than that.
Many of you will be able to listen to music on your devices, and even, in some circumstances, to sing along... Though there will, clearly, be times when you can't. But there are, as I hinted above, plenty of ways to meet with God which don't require Jono and his band.
We can encounter God in solitude, in silence; if we quiet our too-busy minds, we can find God - or realise that He is seeking us. It just takes a different approach - a different skill-set if you like. It's something worth learning, and this time of enforced 'quiet' and relative solitude is an ideal opportunity. Christian mysticism goes way, way, back into our history - and much that we consider to be 'standard doctrine' has come out of insights gained by early Christian men and women who retreated into quiet, desert, places to live and listen to God. We are, in essence, being forced by circumstances, to retreat into relative solitude - so why not take this as an opportunity to relearn some of what they did, 1,500 years and more ago?
In 1 Kings 19, the prophet Elijah is afraid of being killed by King Ahab and his forces, and so he flees into the wilderness; after six weeks or so of journeying, he pitches up at Horeb, the mountain of the Lord. And he spends the night in a cave on the mountainside, alone. And the Lord comes to Him, not in the wind, not in the earthquake, not in the fire, not in any of that brash and noisy stuff... But once Elijah is quiet, sitting in the mouth of the cave, shutting out the stimuli of the world by pulling his cloak over his head, the Lord whispers quietly to Elijah, and gives him instructions as to what his next moves should be.
Try it - well, perhaps don't bother with the six week trek through the wilderness, nor the cave - but try the silence and solitude bit of it, whilst keeping external stimuli to a minimum. You might be surprised at what happens (or you might not!).
Don't be surprised though if, while you're trying to be quiet, you find your mind wandering, and that you're being distracted by thoughts racing around your mind... Don't be angry or frustrated with yourself (it happens to absolutely everyone!) - instead thank God that He has made you aware that you'd stopped concentrating on Him, and use that awareness to deepen your concentration. It can help to pick a short prayer, phrase, or bible verse to repeat quietly, until your mind is quiet. Traditionally, hesychasts (Orthodox mystics - https://en.wikipedia.org/wiki/Hesychasm) have used repetitions of the Jesus prayer ("Lord Jesus Christ, son of God, have mercy on me, a sinner.") to achieve this inner stillness, but there are lots of other things worth using - verse one of Psalm 23 'The Lord is my shepherd, I shall not want' is a good example of a seemingly more 'positive' thing to repeat.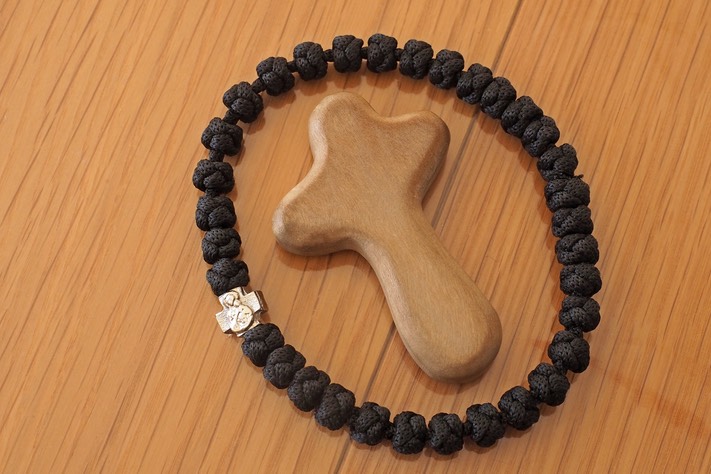 It's like learning any new 'skill' - it takes practice to become even moderately competent, and oodles of practice to master it. I count myself as a rank amateur, and really not good at it - as an introvert, I have a very busy 'inner life' and my mind is a constant whirl of thoughts, ideas, worries, earlier conversations I'm processing, future conversations I'm rehearsing, and so on - consequently, it's very difficult to achieve inner stillness - but, surprisingly often, I find myself 'connecting' with God in ways I can't begin to explain.
I shall endeavour, over the next little while, to write up some of my experiences of conducting my Christian life in this way, which isn't exactly typical of most folk in the modern church, and try to describe ways in which I've managed to deepen my faith and experience of God through it. Perhaps, at this difficult time, it may help some of you find new ways to approach God at a time when the usual ways aren't permitted. 
Be still, and know that I am God; I will be exalted among the nations, I will be exalted in the earth. Psalm 46:10